Protecting your information is one of our top priorities, but we can't always be where you are. It's essential that you understand how your technology, and the way that you use it, could be putting you at an increased risk for a cyberattack. Wilmington Trust and M&T have partnered to deliver a digital, interactive experience that allows you to take a new perspective on the technology in your home, at your office, and while you travel.
Learn how cybercriminals are targeting successful families and business owners, the cost of cybercrime, and more in the carousel.

Explore three scenes—at home, at work, and on the go – to learn where threats may be lingering. Click on the pulsing buttons on each scene to learn about each cyber risk. Dive deeper into mitigation strategies and key terms in the pop-up.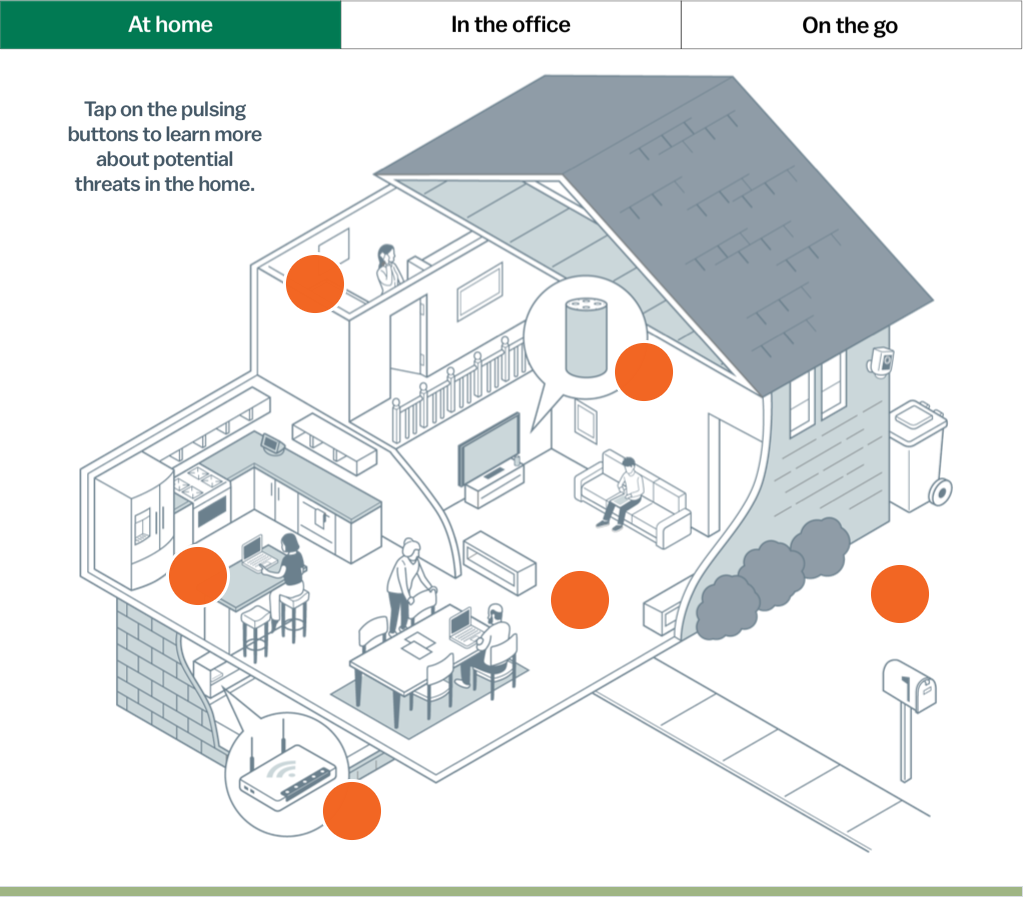 Access some of Wilmington Trust and M&T's top thought leadership on cybersecurity, including how to protect yourself against fraud and the risk of ransomware, in the site's evolving content hub. Test your cybersecurity knowledge by taking the interactive quiz—and maybe even learn something new!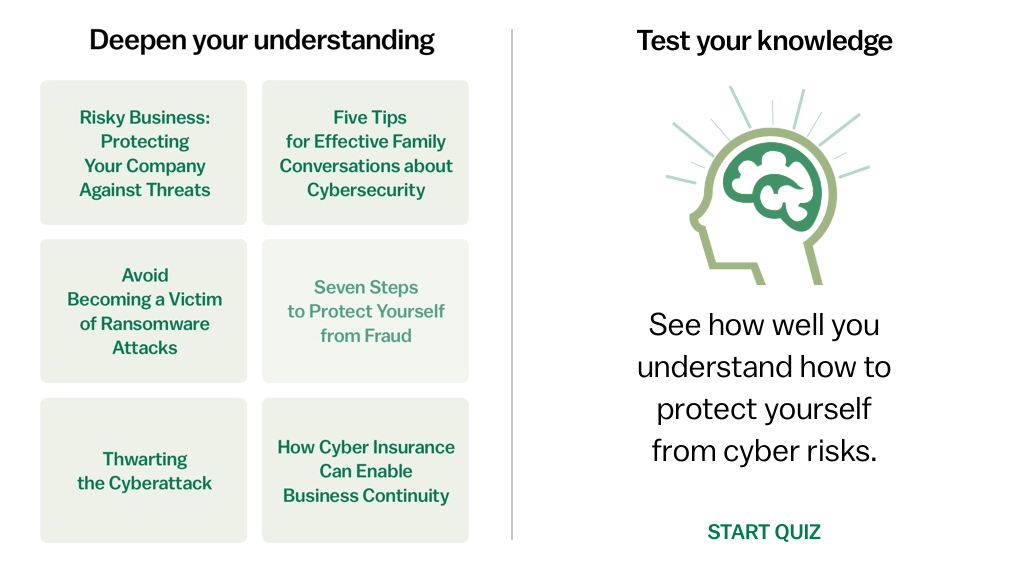 This article is for informational purposes only and is not intended as an offer or solicitation for the sale of any financial product or service. It is not designed or intended to provide financial, tax, legal, investment, accounting, or other professional advice since such advice always requires consideration of individual circumstances. If professional advice is needed, the services of a professional advisor should be sought. The opinions, estimates and projections constitute the judgment of Wilmington Trust and are subject to change without notice.