Before the budding of spring flowers, a new coronavirus emerged from obscurity to a worldwide pandemic known as COVID-19. After the World Health Organization declared the coronavirus a global pandemic, defensive measures imposed by governments brought economies to a standstill and sent markets into nosedives. Coupled with the effects of falling prices of crude oil, the equity markets in the U.S. declined violently with the S&P 500 stock index falling nearly 34% between February 19 and March 23, 2020.
During the financial crisis that ended in 2009, the market decline was comparatively more severe, with an approximate 56% peak-to-trough decline. However, the decline took place over a 17-month period, not a single month. Of course, the breadth of the current market decline is yet unknown. By the end of the first quarter of 2020, the violent re-pricing of assets cut across many fronts. At the time of this writing, the U.S. markets were rebounding from their lows, but the economic outlook is anything but clear.
Business valuation
What does this mean for the valuation of closely held businesses that have no readily observable market prices? It stands to reason that the same uncertainties sweeping through the public markets would also impact smaller private companies in even more profound ways with travel, leisure, and retail businesses being especially hard hit.
A valuation professional appraising a business will apply similar assessments of expected risks and returns that have occurred in the organized markets. What are the potential rewards associated with an ownership in the subject company? What are the chances that those returns will be realized? During the past few weeks, professionals in the valuation community have been engaged in collaborative dialogues about the valuation impacts of COVID-19, with particular emphasis on:
Duration – How long will business interruption continue?
Discount rates – Given distortions in the debt markets, should cost-of-capital estimates be normalized?
Economic recovery – Will there be a quick "V-shaped" rebound in economic activity, or will it resemble a more protracted "U," "W," or other shaped recovery period?
Supply chains – Will they remain viable as a source of materials and products?
Financials – Is there enough cash to sustain operations and is credit available to bridge the downturn?
Customers – Will their order volumes recover, and how quickly?
Politics – Will government actions help to mitigate extraordinary operating risks, or will they exacerbate them? Will the results of the upcoming elections result in higher tax rates for both individuals and businesses?
Over the course of this past quarter, there was clear evidence of the damage in public markets and broad professional consensus that these heightened considerations have substantially changed valuations at many privately held businesses. Put simply, the equity of a private business formally valued at $10 million for planning purposes on December 31, 2019 is unlikely to command that valuation today.
Family business transfers
While painful to endure, the economic risks and uncertainties leading to depressed valuations may provide family-owned businesses with a succession planning opportunity. Ironically, this may be a good time for business owners who are contemplating gifting shares to younger family members to act. When combined with traditional discounts for lack of control and lack of marketability, a lower valuation allows a parent to transfer a larger ownership stake without necessarily relinquishing control—a strategy that moves a portion of the long-term capital appreciation out of the parent's estate.
Let's revisit that hypothetical $10 million equity valuation at the end of 2019. The owner's 100% interest consisted of 10 voting shares and 90 non-voting shares. As the owner considers gifting the non-voting shares to his/her two children in April 2020, the December appraisal is already outdated. The economic effects of COVID-19 have resulted in an $8 million equity valuation before taking other discounts, as reflected in the following table:
Changes in Business Valuation: An Example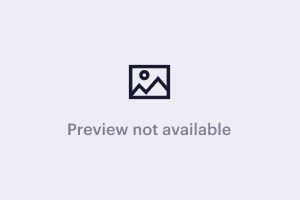 Note that the above illustration is hypothetical and not based on actual values. Valuations including the quantification of discounts are unique to each valuation engagement and can vary significantly from company to company. Only through a proper valuation completed by a qualified appraiser can this be determined as of a date of transfer.
Because ownership of the non-voting shares provides shareholders no control over the business, the appraiser included a 15% discount for lack of control at each valuation date. This discount, also referred to as the minority interest discount, resulted in an April valuation of $6.12 million that assumes the shares are easily converted into cash. Since the shares do not have a ready market like public securities, the appraiser also applied a 25% discount for lack of marketability. The net result is a fair market value of $4.59 million for the non-voting shares, as compared to a $5.74 million value in December. When considering the effects of both the distressed valuation and discount considerations, the fair market value of the non-voting shares is 49% less than the $9 million undiscounted pro rata value in December.
In this example, revising the valuation of the non-voting shares downward yields nearly $1.15 million of additional discount attributed to the market effects of COVID-19. As the business recovers, even more of the future appreciation of the business can be attributed to the children.
Summary
For most family businesses, valuations may be significantly lower than they were just a few weeks ago. In addition, tax policy is currently favorable but could be less favorable after the upcoming elections. Trying to focus on estate and gift tax planning strategies may be difficult during turbulent times, but now may be an excellent time for business owners to consult with their advisors to formulate and implement a transfer plan.
The article is for informational purposes only and is not intended as an offer or solicitation for the sale of any tax, estate planning, or financial product or service or a recommendation or determination that any tax, estate planning, or investment strategy is suitable for a specific investor. Note that tax, estate planning, and financial strategies require consideration for suitability of the individual, business or investor, and there is no assurance that any strategy will be successful.