December 14—Harvard Law Professor Robert Sitkoff joins Chief Investment Officer Tony Roth to discuss ESG (environmental, social, governance) investing principles and how fiduciaries may incorporate them into portfolios, while Head of Sustainable Investing Steve Norcini weighs in with his views on stakeholder capitalism and how ESG can help companies achieve long term sustainability.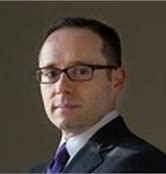 Robert Sitkoff, John L. Gray Professor of Law at Harvard University
Please listen to important disclosures at the end of the podcast.
A strategy's focus on ESG factors will cause it to sell or avoid certain stocks. Such stocks may subsequently perform better than stocks selected considering ESG factors.
Don't let important insights pass you by. Subscribe to Wilmington Trust's Capital Considerations with Tony Roth, on Apple Podcasts, Stitcher, or Spotify today.