The pandemic has forever changed the face of business and industry in America. Listen to our special podcast series to hear how three hard-hit areas are evolving as a result.
Can the multi-trillion-dollar travel market shift tactics to protect against further devastating losses? Tony talks with Axel Hefer, CEO of Trivago, on the future of the travel and tourism industry.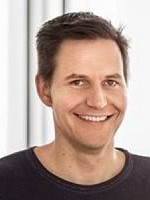 Axel Hefer, CEO of Trivago
Please listen to important disclosures at the end of the podcast.
Listen to other episodes from our 2021 Capital Markets Forecast series:
The outlook for real estate with Kelly Rush, CIO of Principal Real Estate Securities
The outlook for retail with Mark Mathews, Vice President of Research Development & Industry Analysis, National Retail Federation
Subscribe to WealthWise on your favorite podcast channel