September 21, 2020—Small business revenues and the number of small businesses open are both down roughly 19% since January. And safety concerns in light of COVID-19 have escalated the crumbling of brick and mortar stores, moving more shoppers to the virus-free realms of online shopping. What does this all mean for shifts in consumer behavior and the future of small businesses in America? Chief Investment Officer Tony Roth and President of the National Federation of Independent Business Brad Close answer these questions and more.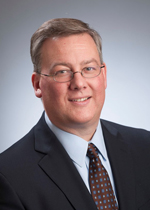 Please listen to important disclosures at the end of the podcast.
Don't let important insights pass you by. Subscribe to Wilmington Trust's Capital Considerations with Tony Roth, on Apple Podcasts, Stitcher, or Spotify today.