March 17—Have the tech behemoths become too big for their britches? With many regulators and government crying "Monopoly!" antitrust enforcement may well be in the offing. Tony breaks it all down with Bill Baer, the former Assistant Attorney General in charge of the Antitrust Division of the U.S. Department of Justice, and current visiting fellow in Governance Studies at the Brookings Institution on Think Tank Row in Washington, D.C.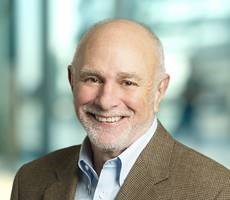 Bill Baer, Former Department of Justice Head of Antitrust and former Assistant Associate Attorney General for Anti-Trust
Please listen to important disclosures at the end of the podcast.
Don't let important insights pass you by. Subscribe to Wilmington Trust's Capital Considerations with Tony Roth, on Apple Podcasts, Stitcher, or Spotify today.