March 31—To get a fix on the outlook for fixed income securities, we turn to Lord Abbett Partner and Portfolio Manager Leah Traub. In her important discussion with Chief Investment Officer Tony Roth, Leah shares what she believes is on the horizon for interest rates, dividends, and much more. Listen in and find out if your fixed income portfolio needs fixing.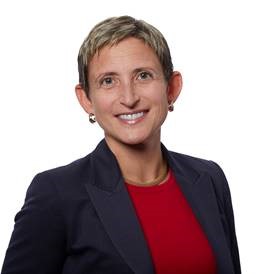 Leah G. Traub, PH.D., Partner and Portfolio Manager, Lord Abbett
Please listen to important disclosures at the end of the podcast
Don't let important insights pass you by. Subscribe to Wilmington Trust's Capital Considerations with Tony Roth, on Apple Podcasts, Stitcher, or Spotify today.