April 28—Cable vs. streaming: Who will survive or even thrive? In our latest episode we explore rapidly changing tastes and how viewers are choosing to consume content from an ever-increasing supply of providers—as well as what it means for earnings of broadcast television and cable companies. Chief Investment Officer Tony Roth welcomes media and entertainment equity analyst Neil Macker from the investment research firm Morningstar to discuss what's in store for these industries.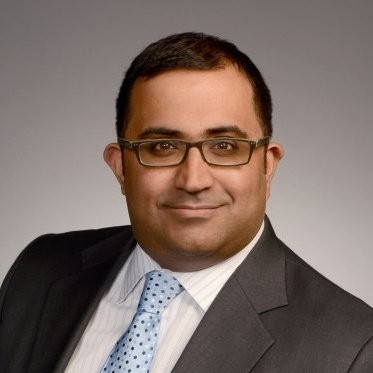 Neil Macker, CFA, Senior Equity Analyst, Morningstar
CFA® Institute marks are trademarks owned by the Chartered Financial Analyst® Institute
Please listen to important disclosures at the end of the podcast.
Wilmington Trust's Capital Considerations with Tony Roth
Episode 31: Streaming Wars
Tony Roth, Chief Investment Officer, Wilmington Trust Investment Advisors, Inc.
Neil Macker, CFA, Senior Equity Analyst, Morningstar
NEIL MACKER: how many subscriptions are people going to hold on to? And I think that'll depend household by household, and also whether or not you're going to hold on to your cable TV. If you're getting rid of cable TV, for some people that was $100, $150 a month, that's a number of streaming services you could use to replace that with.
TONY ROTH: To place his bet on who's likely to win the battle of reviewing providers, we have with us today, Neil Macker, Senior Equity Analyst at Morningstar.
TONY ROTH: Welcome to Capital Considerations. The podcast on markets and much more that's dedicated to your financial success. I'm your host, Tony Roth, Chief Investment Officer of Wilmington Trust.
Today we pose the burning question on the minds of viewers everywhere, how do you watch what you watch, cable TV or streaming? And just as important to investors, what are the potential repercussions for telecom companies, as far as future earnings and industry consolidation go. And at what point will service stuffed consumers say enough, to adding more content and more subscriptions to their ecosystem?
To guide us in our assessment of whether cable cords are destined for the dustbin and reveal his views on the trajectory of the industry overall, we have with us Neil Macker. Neil has specialized in the media entertainment space for the past seven years and is very much an expert on the sector. Neil, thank you for being here.
NEIL MACKER: Thank you for having me.
TONY ROTH: Before we get started today, I also wanted to make a point that in this episode, we are going to talk about specific companies and stocks. I want it to be clear that Wilmington Trust is not making any recommendations in context to this episode on any specific stocks.
So, I'm really excited about this one because I probably spend way too much time watching streaming media myself, although interestingly, probably less so than pre-pandemic, because pre-pandemic I traveled a lot and I was always watching my phone, in an airport, or in a hotel, or in a taxicab. And now I like to think I watch a little bit less, and also, I think I burned through a lot of the content that's out there.
So, let's get into it and take it from the top. We'll start with the term, direct to consumer, which is a term that we need to understand to be able to talk about this space. So, what do we mean by that term?
NEIL MACKER: So, traditionally when we look at media companies like Disney, or Viacom, CBS, or Fox, they have traditionally been distributed either via an affiliate, your local broadcast television station, via a cable company like a Comcast or a Charter, or in terms of films, through a movie theater. And so, they really didn't have a direct relationship with the consumer. And now that they've moved to streaming with services like Disney+, or Paramount+, that relationship is now directly with the consumer. They're selling their content directly to the consumer and they've disaggregated some of the distributors, like movie theaters and cable distributors.
TONY ROTH: Okay, so that's on the distribution side, the other part of the business is the actual production of the content. Has that changed as streaming has taken hold, and has it changed further due to the pandemic, because it seems like it'd be hard to produce content if you can't get too close to each other and you have to wear a mask?
NEIL MACKER: So, I think there are two things there, and I know the first side, I think it's changed the production in just terms of ramping up the amount of production. As we've seen, even before streaming services became big, there's just been a proliferation of original content on cable channels like FX, or USA, or Bravo, which has increased just the total amount of production. Streaming services like Netflix, Disney+, Paramount+, HBO Max, have just piled on to that. So, we're seeing more and more production.
And a lot of that is now more on what we'd consider the TV or episodic forum, you know, 10 episodes to a season, or something like that as well. For the pandemic in general, obviously it's hard to do anything if you can't be in the same room with 150 other people. And so, we've seen a shutdown of production globally. Now that production has ramped up in certain areas like South Korea, China, Japan, a little faster than it has in the U.S., which has started to come back now in the last six months, depending on what market you're in and where you're doing the filming.
Now, global filming—production has not come back to the levels pre-pandemic, but we are getting a little further along in the process. The one question is, how much longer will it take to get that production to the level that it's ready for viewers to start watching again, as companies like Netflix have sort of started to exhaust their backlog.
TONY ROTH: So, let's put the two together. We talked about distribution, we talked about production, do most of these companies that are now DTC, direct to consumer, do they generally produce their own stuff or is it contract? So, for example, I watch so many Netflix shows, and it always says a Netflix original, and it implies that Netflix, the company, is actually producing and funding, when in fact, even though they may say a Netflix original, it doesn't mean those things were true. It may mean that just Netflix bought it and they're the first one to distribute it. So, how does that work?
NEIL MACKER: Yeah, so Netflix is a little, we'll call it, loose with the term original or exclusive sometimes. And so, what that means is, it may be original or exclusive to the region you happen to be in. So, for example, if we look at content like Star Trek Discovery, which CBS was putting on CBS All Access, and now it's on Paramount+, they kept the rights to North America and a couple other regions. Everywhere else in the world that's a Netflix exclusive.
If you watch foreign content, like South Korean content, that content has historically been, the vast majority of it, played on air in South Korea, and then becomes an exclusive on Netflix around the world. And so, they may have some funding to it, or they may be buying distribution. Now there are series that are completely Netflix and aren't shown anywhere else in the world, but a large percentage of their originals, or exclusives, are seen someplace in the world on another platform, before or during the same time that they're on at Netflix.
TONY ROTH: What I think is probably the most obvious part of what's happened recently, is that there's just been an explosion of DTC providers. We just spoke about Netflix, which was the original and most familiar streaming service, but in the last several months, we've seen so many more providers enter the space. I downloaded Hulu to watch Normal People and Sundance to watch an Israeli spy show. I think it was called The Bureau, and HBO Max in order to watch the series starring Nicole Kidman, The Undoing.
Just off the top of my head, you also have Disney+, Hulu, Amazon Prime video, content from Roku and even Apple TV in the form of Apple TV+. We can keep going. Are we likely to see consumers hit a breaking point in the number of subscriptions we have? I think I've reached it.
NEIL MACKER: Beyond just those apps you're talking about, there's also free apps like Tubi that just have older content. They show them as well. Roku is now doing their own originals as well. They just launched that this week. In terms of the number, I think we're just going to continue to see them grow.
The key question, and one you sort of led to, and something like observers like me are sort of trying to grasp with this, how many subscriptions are people going to hold on to? And I think that'll depend household by household, and also whether or not you're going to hold on to your pay TV package, or your cable TV.
If you're getting rid of cable TV, remember for some people that was $100, $150 a month, so at $10 to $15 dollars, that's a number of streaming services you could use to replace that with. Now, there's also just the fact that there's only so many hours in the day, and so, I think it'll take the next three to four, maybe even five years, and before we figure out what that is. And, you know, things like Netflix and Disney+, and HBO Max and Paramount+, may be sort of core holdings, and a lot of different people have them, but there also may be people who want niche programing.
So, for example, for people who love British shows, something like BritBox or Acorn. Somebody who likes Asian shows, Viki Pass, and somebody who's more into a film, or more independent things, Sundance, like you talked about earlier. So, I think those things are still being sort of played out here. I just don't expect them to slow down anytime in the near future, and we'll see how many are actually viable over the long term. But it may be something that lasts, it may take three to five years for us to figure that out.
TONY ROTH: Well, I guess there's a few things that come out of this. So, first of all, why wouldn't it slow down as the pandemic wanes, because we're going to hopefully spend more time with each other, and less time with our screens, and more time outside. So, weather gets nice in here this summer, I think that would be a problem for the DTC provider. And just from a dollars and cents standpoint, we're starting to get to the point where you add the cost of these up, the monthly cost together, and you're almost at what it cost to pay for your cable bill every—every month. It's like almost doubling the cable bill.
NEIL MACKER: So, I think both of those things are good points. I would say that one of my overarching themes when it comes to media is, that if we look at the last 100 years, as a society, specifically in America, we gained more and more free time. And what we do with that free time historically, has not been to go get fitter, or to learn another language, it's we find another screen to put ourselves in front of. And over those last 100 years, the number of hours we spend in front of screens has increased, but also the number of choices continues to increase as well in fragment.
So, I think that's one thing. And in terms of DTC, I think that people still see that there are niches out there that they can exploit. And the idea of Netflix being everything is just not feasible in terms of their own content budget, or even Disney+. And so, they'll see niches where they can move into, and so I think that's what we're going to see some growth in, and some more launches around, particularly as we move outside of the U.S.
TONY ROTH: I mean, in my case, I watch a lot of news. A lot is financial news, but one of the reasons that I've kept my cable subscription and not cut the cord, is only because I don't associate these apps, if you will, with live news. Do you think I'll have an opportunity at some point to maybe cut the cord if that's what I'm looking for?
NEIL MACKER: Yeah, definitely. So, Fox has already launched sort of Fox Nation for Fox News, which is obviously a little more to the right of what's called what Fox News is now, so a little-meant for the hardcore Fox News subscriber. If we look at Paramount, they already have CBS News on it. Now something like Bloomberg TV or CNBC, or even Fox Business, hasn't made that jump, but you know, over time, they're going to have to start looking at whether or not it makes sense for them to jump onto these platforms, whether as part of a bigger thing like Peacock for CNBC, or as a standalone free stream that's app supported.
And I think that's something that we'll see over the next three to five years, those platforms moving to a streaming form. And then for somebody like yourself, who's not interested in anything else other than news, it becomes more viable to cut your cable subscription.
TONY ROTH: Yeah, I mean there's a convenience aspect to it also, because I can channel surf through the zone where the news channels are, it's pretty easy for me. But I've got to figure out how to use the Roku or the Apple TV to get all the different apps for each different news channel, because I'm paying three or four bucks for the news channel per month, I may not be able to overcome that technology hurdle, not being a millennial.
Another thing that I've, if I digress for a moment on a personal anecdote. So, I'm notorious in my family for losing my credit card, and then we have to cancel all the cards and everything, and you know, it always used to be a real nuisance because we'd have to get the new card number, and I learned that this is actually a really good thing, because when I lose my credit card, which I do every six months like clockwork, guaranteed, then all of the subscriptions that I forgot that I even had and don't use anymore, get terminated automatically.
And so that's actually a really good thing. Neil, what about sports? Sports has been a big driver of entertainment in our society for a long time, and sports sort of disappeared for a while. And now it's back. Did we learn anything interesting from the absence and then the recurrence of sports?
NEIL MACKER: Yeah, I think we're still kind of learning that to be honest right now, and you know, part of the problem, if you're a big sports viewer like myself, is that without live crowds, the sports events, while still compelling, are not as compelling without that noise and sound around it. So, we'll see. You know, sports viewership is definitely down, and it's been a trend for a number of years, and the pandemic accelerated a little bit of that as well.
You know, we'll see how that moves forward. One of the interesting things on the DTC side is, if we look at somebody like Netflix, it's mostly on demand, but if we look at other platforms like ESPN+, from Disney, it's basically like cable TV in that it's got a live viewing schedule, because that's what you need for sports. And so, those platforms, streaming sports, seems to be working relatively well for things like UFC on ESPN+, as we're looking at sports entertainment with WWE, they've now moved over to Peacock. Champions League is on CBS or now on Paramount+.
So, there are some punts and takes here and I think one of the things that we've seen is sort of an acceleration of some of these platforms on willingness to put sports rights onto streaming.
TONY ROTH: So, what has all this meant from a cord-cutting standpoint, for those that love sports, have they had a harder time cutting the cord?
NEIL MACKER: Yeah, and they still do, because a lot of the key sports in America, whether it's NBA, NHL, NFL, and major league baseball, still depend very heavily on the traditional media pay TV ecosystem, and that's where you're going to see the majority of the games, particularly as we move to the playoffs in each one of those sports. They're still all either on the over-the-air broadcast networks, or on pay channels like ESPN or TNT, or TBS.
And so, that movement still hasn't … and sports and live news, as we talked about earlier, are sort of the key components of keeping pay TV relevant right now.
TONY ROTH: Yeah, I mean that's been my experience, is that I actually loved the Olympic channel of all channels, which is owned by NBC, I guess it's part of Peacock. But, so CNBC and Olympic, I'm talking myself into buying Peacock now, I don't have Peacock, because I'm a FiOS subscriber, so I don't get it for free. But those are the two things that have kept me in the game, if you will, for the $225 a month cable bill.
NEIL MACKER: Yeah, and I think that's key for a lot of people. And if we look at people like, let's say Fox, for example, which has gotten rid of a number of their entertainment assets. They're making a large bet on the viability of live sports and news keeping the pay tv ecosystem relatively intact. Obviously, it's come off of its peak, but relatively intact and profitable for those people who are still buying sports rights, and paying news anchors, people like Hannity and others, the monies that they are to keep them on the air.
TONY ROTH: So, when you line all the services up, right, and you think about Netflix as the 64,000-pound gorilla, it was really the originator of the space. Of course, for those that are as old as I am, you can remember the days maybe when we used to just rent DVDs in the mail. They don't do that—or actually I heard that they do that still. But in any case, right, for very, very esoteric titles. But I'm sure it's not a big portion of their revenue.
So, you line all of these up Neil, and one would think that these big companies, like the Disneys and the Apples and the Comcasts with incredibly deep pockets, would be able to really dominate in the production side and the acquisition of rights to shows, and then Netflix inevitably would really see its market share plummet over time.
NEIL MACKER: So, I think had the companies gone directly to consumer back in 2012 instead of selling content to Netflix, we could have seen that happen. And I think what happened is, companies like Disney, like NBCUniversal, and not necessarily Apple, because they weren't in the content business, were selling their rights to their biggest shows. And some of the shows that helped build Netflix came from some of these biggest places. So, if we look at shows like Friends, which came from WarnerMedia, which is now part of AT&T, the Office, which came from NBCUniversal, even though these shows are older shows they did, the sold the syndication rights instead of keeping them in house, to Netflix.
And, you know, that was not necessarily the thing that drew people to Netflix, but it's one of the things that helped keep them there. And so, Netflix has now, because they've moved to their original content, gotten to a point where they're spending similar types of money on content, and some of these bigger players are as well. And so, that has sort of helped them sort of keep their things and gain their market share. And we'll see what the impact of competition has. Netflix obviously reported earnings earlier this week of very low sub number at net ad number this week, and guiding for even lower next quarter, one of the lowest quarters ever for Netflix.
So, it looks like competition is starting to catch up. The question is, are people going to get rid of Netflix for somebody else, and that's sort of one of the big questions for Netflix … right now.
TONY ROTH: Yeah, well certainly Netflix reported its earnings a couple days ago, and while it beat on top and bottom line, its stock got crushed because the new subscriptions was way, way below expectations as a result of the reopening. Let's talk about that for a second, because when we think about reopening, Neil, we're at the beginning of the global reopening. We're pretty far along in the U.S., but the rest of the world is behind the U.S. in gross from a vaccination standpoint. What is the international dimension of these streaming services? Are most of these DTC platforms that we've talked about primarily U.S. subscribers, or are they truly international?
NEIL MACKER: So, somebody like Netflix is truly international in terms of their subscribers. The U.S. is still the biggest revenue source for them, but they do have more subscribers in Europe, Latin America, and Asia in total than they do in the United States. It's roughly about 140 million outside of the U.S., and about 70 million in the U.S. give or take. Something like Disney+, because of the acquisition of Hotstar from Fox, and Hotstar's, the platform for India, they have still roughly about 40% of their subs in the U.S., and the rest internationally now.
They're getting a much higher revenue per user in the U.S., so the revenue is larger in the U.S., but that is international. Now, Peacock, HBO Max, Paramount+, are still beginning to roll out internationally. Amazon Prime, also international as well, and that's sort of one of those big 800-pound gorillas when we're talking about their ability to fund content as well.
TONY ROTH: Could you see consolidation, or maybe it's more partnerships. In other words, that the consumer basically is not going to put up with paying for 15 or 20 different media apps, and they're going to find over time that their best sort of partnering up and sharing the revenue, or is that self-defeating?
NEIL MACKER: This is one of the things that is sort of interesting about the space, if we look at cable tv it's basically a bundle of bundles, right? Viacom CBS has their bundled channels, FOX has their bundled channels, you know, we just talked about NBCUniversal having their bundled channels. They've all sold those bundles to Comcast, who's now bundling them together and then selling them to you at one price. There could be some interest in bundling down the road. We'll see when that plays out.
The problem is a lot of these apps are overlapping in terms of the demographic they're going after, so that's going to be the interesting part of that. One of the things we could see, there's always space for an aggregator, for somebody who comes in and says, you know, Tony, we see that you have 15 different subscriptions, you haven't looked at these 5 or 7 subscriptions, shouldn't —do you want to cancel them? You know, somebody who's taking that centralized space and saying, Tony, your family's not using these apps, why are you paying for it to some extent.
And the other piece of that is, you know, nowadays especially, like where do I find my content? There's also a space for somebody to help you find, I want to watch The Office, what platform is it on now? Do I have access to it? What's it going to cost me? And so that's another space that we can open up. In terms of partnerships, I still think you know everybody's sort of in a land grab moment right now, and so I think we're still a little far off from partnerships from the big media companies themselves.
TONY ROTH: So, let's talk about movie theaters for a moment. Let's talk about movie theaters in two levels. The first question I'm going to ask is movie theaters as such, what is their future?
NEIL MACKER: I think their future still exists. I think as we talked about, people want to get out of the house. Movie theaters as an experience, you know, we're going to less – less and less we're going to movie theaters, but for the biggest films, people still want to go see the Avengers, or Justice League, or even the latest horror film, or Despicable Me, these family films, in the movie theaters. So, I still think they exist.
When I was in high school you would go to the movie theaters every week, and that was 20 plus years ago now unfortunately. But, you know, I don't think those types of people are going to exist, but going to a movie theater once a month, to once every few months on these big films, I think is still going to exist and it's going to come back.
Now the question becomes, are there's a need for 10 multiplexes in each town, or each city, probably not, and so I do think we'll see some multiplexes shutting down, and some of these chains consolidating and moving down to less theaters.
TONY ROTH: You mentioned the Avengers, my daughter has been extraordinarily frustrated, because there's a new Avenger movie apparently and they've delayed it four times, and the beginning of July now is the definitive date that it's definitely coming out no matter what happens, and she's been dying to see this movie and then I asked her the question, what if it turns out to be a bad movie, you'll be so disappointed. She said oh Dad, you don't understand, it's an Avenger movie, they're all the same, they're all great.
The second question I wanted to ask you about box office, is a company like Disney, it seems like they're competing against themselves to a large degree, because on the one hand, I always use this word, ecosystem. They're doing the Apple thing. They're taking their content and they're getting it out through more channels. They're reinforcing the desire of the consumer to go to the parks, because they're getting more familiar with the content, and that's all very additive.
But at the same time, they can't be collecting the revenue from the streaming subs on a big film, that they would be if those subscribers went directly to the box office and paid 20 bucks a pop for the whole family for a film. Is the subscription base just so much more, because it's a recurring, is it so much more valuable than the box office, or is the box office still going to be important to a company like Disney?
NEIL MACKER: I think to a company like Disney, it's going to be still very important. And that's one of the reasons, I mean you talked about Black Widow, I think that was originally supposed to come out May of last year and they've kept pushing it back. And one of the reasons they've kept pushing it back, instead of just putting it on Disney +, is because of the importance of box office.
I think for movies like Avengers, Star Wars, the massive Pixar films that they're coming out with, they're going to hold onto the sort of theatrical release window, moving it into rental on demand through your cable box or through Apple, and then physical, for whoever wants to buy a Blu-ray or DVD still, and then put it on the streaming service.
And the streaming service will be coming like historically when it would move to an HBO or STARZ, what we call the pay one window. And so, I think they're going to hold onto that for most of their biggest ones. Now, over the last year or so, because of the pandemic, and because of the need to put more content on Disney +, which has been hurt by those production delays we talked about earlier, they did put movies like Hamilton and Mulan on to the service either for pay per view or for free, in order to sort of have a new content coming on to the service itself.
TONY ROTH: And some of that might have been just to get people on to become subscribers, right, so it's sort of, in a way, the pandemic coincided nicely with the desire of some of these big companies to jumpstart their streaming service, because they could justify throwing some of the big-name titles out onto the streaming service and attract those subscribers, since they couldn't put them on into the theaters anyway since they were closed.
Who's going to win in this space? If you had to pick who the most successful streamers are going to be in three or five years, are they all going to continue to just sort of exist in this fragmented way, or do you think that there'll be two or three dominant ones?
NEIL MACKER: Yeah, I think there are going to be a couple dominants. I think Disney's well on its way. It's added 100 million subscribers to Disney + in a little over 14 to 15 months, which is extraordinary growth. They have, between the FOX assets they've collected, their own assets, and from the movie studies, ABC, and on Hulu as well, a tremendous level of content that I think plays well in the United States, and they're going to buy additional content outside the U.S. as well, and they've got a massive lead in one of the big emerging markets in India as well.
Netflix, I think it's still going to be around as well. I think they're going to be there. I think, you know, one of the questions for us is going to be, how are they going to hold onto, are they going to be able to find franchises? One of the things that Netflix has never been able to do is sort of build that sort of Friends, or Star Wars, or even you know, Marvel-type franchise, that they can create, you know, more and more shows around, or people are going to go back and rewatch those types of shows, like Friends, or a Seinfeld, or an Office. And so, that's going to be one of the keys for them.
Right now, I think WarnerMedia is in a great spot too under AT&T with HBO Max. Warner Brothers and HBO are two of the best TV studios out there in terms of the content they've created over the last 20 years. They've done well on the movie side as well, and if they can continue to keep all that content in house and create it, I think it's a very compelling offer, specifically in markets where they have the rights to them, and that's going to be one of the keys for WarnerMedia is recapturing some of the rights that they sold to other players.
So, I think those three are some of the people that are going to succeed. Players that may succeed that have an interesting story as well, would be something like ViacomCBS with Paramount+. They do have a tremendous amount of content, interesting franchises like Star Trek, and Mission Impossible, Transformers, and so there are some really interesting things that they can do with their TV studios, which maybe not win Emmy's as much as they do but do create shows like NCIS that are popular globally.
TONY ROTH: And where does, I don't think you mentioned Peacock, where do you think they fall out?
NEIL MACKER: Yeah, so Peacock right now, for NBCUniversal is sort of stuck in between places for me personally, where they're sort of trying to support the pay TV ecosystem, which is why it's free, as you talked about earlier, for Comcast subscribers, while also still monetizing some of their content as well. I think at some point they're going to have to sort of—Disney has sort of said, hey, we're going to get rid of the pay one window, we're just going to keep all of that stuff in the house in terms of our movies, and this is the way we're going to go to consumers. You know, we're going to keep those other models as well, but this is sort of our way forward. Peacock is still sort of deciding how to move forward, and it will depend on what they decide to do with their best content and how to monetize it moving forward.
TONY ROTH: So, the jury's out on them. So, when you look at the top players here, Disney, Warner, Netflix, without getting specific to any given company, I'm not going to ask you to do that, but just in general, do you think that there's still value here, given where they're trading, or do you think that the markets really pricing in pretty big futures already?
NEIL MACKER: Definitely for Disney and for Netflix, which I cover. Both of those companies are really pricing in. On the Warner side, I don't cover AT&T so I'm not going to give an opinion on that stock, but on Netflix and Disney, I think both of those stocks have already priced in a lot of streaming growth.
TONY ROTH: And then, last question, because I'm just really curious. I meant to ask this earlier, when you look back at the sports and the news conversation we had, is this—is the subscription model necessarily the right model for those kinds of content, or could they possibly provide some solutions that are ad supported without the subscriptions. Because it just feels to me like the viewer's a little bit less, especially on the news side, you know, affiliated or attached to one source of content.
NEIL MACKER: Well, so I think it depends here, and I would agree in general on the news side. I think FOX News is a little bit different in that way, and that people are very affiliated with that one, and probably one of the reasons they have one of the highest affiliate fees. But on the news side, yeah, definitely you can see, and you've already seen it, CBS News has a streaming site that's ad supported completely, and you could see that.
On the sports side, I think it's going to be a little tougher, just because the rights are so expensive that you kind of need to make up those affiliate fees that an ESPN is getting, you know, seven and a half to eight dollars per month as a part of your cable bill. You're going to have to make that up someway and I don't think advertising is big enough to make that up by itself.
So, I think for those sports ones, it's going to be tough for you to move to a straight advertising supported model basically.
TONY ROTH: Before I wrap it up, Neil, what haven't I asked you, or what else would you like to share with us on this topic that our audience, who are very keenly interested, but are also interested from an investing standpoint, what else do you think that we should be aware of?
NEIL MACKER: I think that as we've been looking at some of these names, and we've talked about it, I think a name that's a little smaller, that's sort of gotten lost a little bit in the shuffle here, is ViacomCBS. It's a name that we like from a valuation standpoint. Now obviously, if you've been following the market for the last 15 months, this is a stock that's been very volatile, as low as $9 about 14 months ago, and as high as $100 earlier this year. It's now settled back down into about the $40 range. We have a $61 fair value on that name. We think that there's a lot of opportunity for Paramount + here. CBS still has the NFL rights, which they just renewed, which helps longer term with the viability of that.
And, you know, it's an interesting mix of the streaming sports that we've talked about earlier, and the streaming CBS with the new segment, along with a massive library of content, and we think that it could be a compelling offer for a lot of subscribers in the US, and internationally, as they move around.
TONY ROTH: Let me wrap up. I think there are three things that we can take away and I'm extrapolating a little bit here. The first one is that it's really fascinating that how the early bird really gets the worm here. Netflix was really a nobody, they had no content, they had little experience in production, but they had a vision. First with the DVD, and then ultimately with the streaming, and they've been able to really, I think, create a massive leg up even today in terms of the numbers of users and subscribers they have, and that feeds back into their ability to fund their production.
And they actually don't make a lot of money because they spend so much money funding production, and you talked about Emmys. They've won a lot of Emmys. They've won their share and they've really created some great content.
Second is that there are definitely still opportunities out there in the market. There are opportunities for the DTC companies themselves to garner revenue, and there are opportunities for the investor to discern which DTC companies, and they may do other things, most of them do in fact, whether it be an AT&T, a Disney, a Viacom, there are other businesses. But there's still opportunity for the savvy investor to discern which companies will be disproportionately propelled forward as a result of this new DTC channel that they're going to be essentially attaching to their traditional business.
So, there's still opportunity there. And then last, I think it's pretty clear that, from the conversation, Neil, that maybe there are five or six dominant ones today, but we're going—there's going to be more, and some of the ones that are there that are smaller names are going to continue to grow, and I'm sure there'll be a month that I'm going to need to subscribe, for example, to the Paramount products, or some of the other products that I haven't subscribed to, because there's going to be a must see series that I'm going to have to see, and then I'm going to forget that I have the subscription, and it's going to sit there until I lose my credit card.
So, it's not a zero-sum game, and there is almost unlimited opportunity for good content. And the international space is huge, and the U.S. providers really seem to dominate the overall ecosystem. I mean you mentioned one from India, but Neil, is there anybody else out there that's non-U.S. that's really a significant player in the space?
NEIL MACKER: Not really outside of one or two countries. Nobody's really gone international and gotten a big audience outside of their home country.
TONY ROTH: Yeah, other than the U.S. providers.
NEIL MACKER: Right, exactly.
TONY ROTH: So, I mean the U.S. dominates a lot of businesses, but it's just really remarkable the degree to which that English language advantage as the international language, American culture, how American companies have been really been able to create and just dominate the space completely.
So, Neil, that was such a great conversation. Thank you so much for your insights and joining us today.
NEIL MACKER: Thank you, I enjoyed the conversation.
TONY ROTH: I encourage all of our listeners to visit wilmingtontrust.com for a roundup of our investment and planning content. And you can subscribe to Capital Considerations on Apple Podcast, Spotify, Stitcher, or your favorite podcast channel to ensure you get feature episodes. Thank you all for listening today.
This podcast is for information purposes only and is not intended as an offer or solicitation for the sale of any financial product or service or recommendation or determination that any investment strategy is suitable for a specific investor.
Investors should seek financial advice regarding the suitability of any investment strategy based on the investor's objectives, financial situation, and particular needs. The information on Wilmington Trust's Capital Considerations with Tony Roth has been obtained from sources believed to be reliable, but its accuracy and completeness are not guaranteed. The opinions, estimates, and projections constitute the judgment of Wilmington Trust as of the date of this podcast and are subject to change without notice.
Wilmington Trust is not authorized to and does not provide legal or tax advice. Our advice and recommendations provided to you is illustrative only and subject to the opinions and advice of your own attorney, tax advisor or other professional advisor.
Diversification does not ensure a profit or guarantee against a loss. There is no assurance that any investment strategy will be successful. Past performance cannot guarantee future results. Investing involves a risk and you may incur a profit or a loss.
Any reference to company names mentioned in the podcast should not be constructed as investment advice or investment recommendations of those companies.
Facts and views presented in this report have not been reviewed by and may not reflect information known to professionals in other business areas of Wilmington Trust or M&T Bank and may provide or seek to provide financial services to entities referred to in this report.
M&T Bank and Wilmington Trust have established information barriers between their various business groups. As a result, M&T Bank and Wilmington Trust do not disclose certain client relationships or compensation received from such entities in their reports. Investment products are not insured by the FDIC or any other governmental agency, are not deposits of or other obligations of or guaranteed by Wilmington Trust, M&T Bank, or any other bank or entity, and are subject to risks including a possible loss of the principal amount invested.
Wilmington Trust is a registered service mark used in connection with various fiduciary and non-fiduciary services offered by certain subsidiaries of M&T Bank Corporation including, but not limited to, Manufacturers & Traders Trust Company (M&T Bank), Wilmington Trust Company (WTC) operating in Delaware only, Wilmington Trust, N.A. (WTNA), Wilmington Trust Investment Advisors, Inc. (WTIA), Wilmington Funds Management Corporation (WFMC), and Wilmington Trust Investment Management, LLC (WTIM). Such services include trustee, custodial, agency, investment management, and other services. International corporate and institutional services are offered through M&T Bank Corporation's international subsidiaries. Loans, credit cards, retail and business deposits, and other business and personal banking services and products are offered by M&T Bank, member FDIC..
© 2021 M&T Bank Corporation and its subsidiaries. All rights reserved.