June 22—Extreme heatwaves, devastating floods, and raging wildfires regularly compete for news headlines. How can we use these frightening and dangerous events as a catalyst for adapting to extreme weather patterns as we continue climate mitigation efforts? What imminent weather events are looming on the horizon and how should we be preparing now for the potential worst-case scenario? Chief Investment Officer Tony Roth sat down with Dr. Daniel Swain, a Climate Scientist at UCLA's Institute of the Environment & Sustainability, to discuss the intersection of wild weather and climate change and the challenges and opportunities for the environment and your portfolio.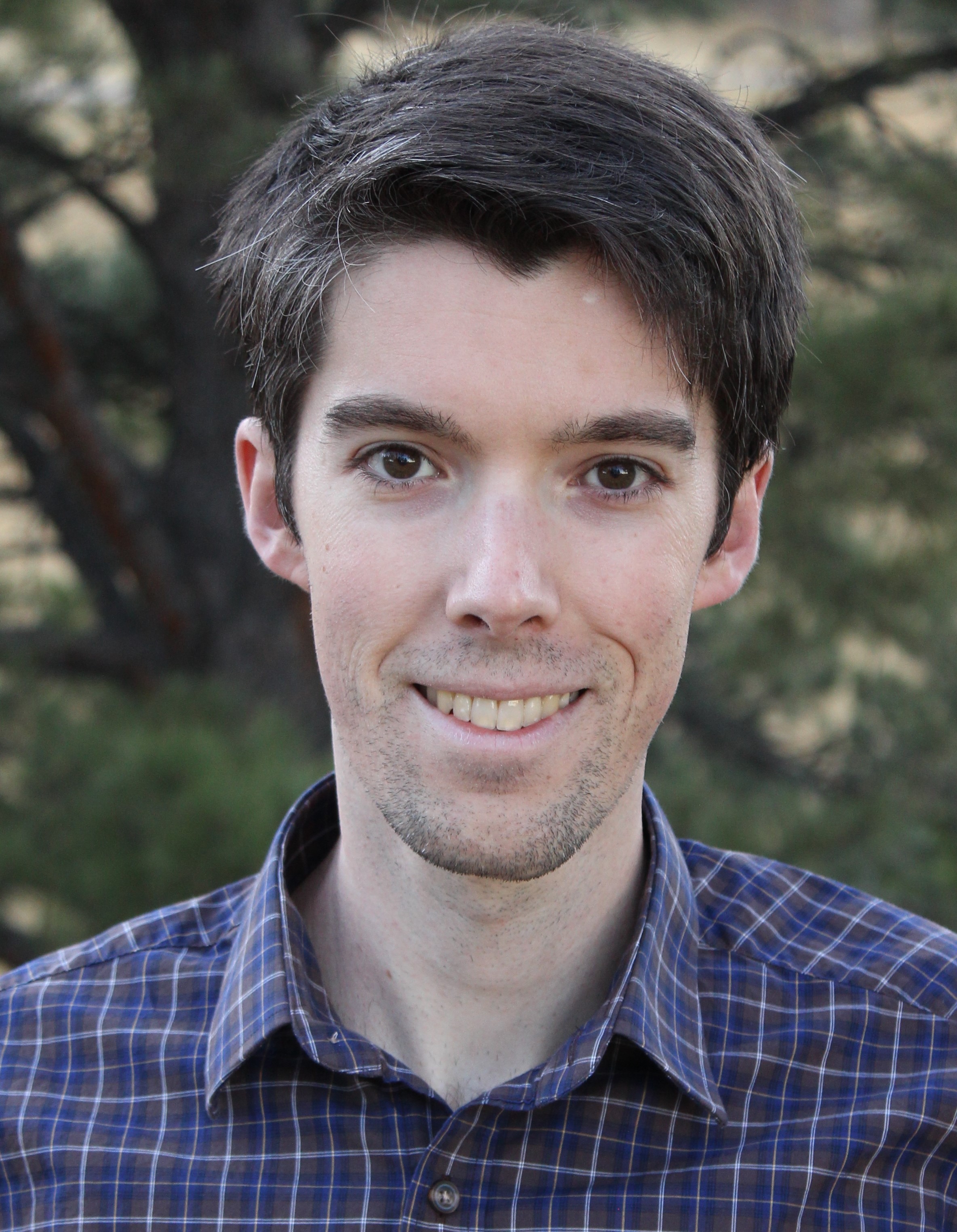 Daniel Swain, PhD, Climate Scientist, UCLA's Institute of the Environment & Sustainability
Please listen to important disclosures at the end of the podcast.
Weather's Gone Wild: Carbon Emissions Just the Tip of the (Melting) Iceberg
Tony Roth, Chief Investment Officer, Wilmington Trust Investment Advisors
Daniel Swain, PhD, Climate Scientist, UCLA's Institute of the Environment & Sustainability
TONY ROTH: Welcome to Capital Considerations. This is Tony Roth, your host. CIO of Wilmington Trust. We've got a great episode today relative to extreme weather, and we've had a number of conversations on Capital Considerations in the past with global warming and climate change experts, but we've not done an episode which is going to be, I think, as focused and potentially actionable as this episode, which really focuses in on the—what I think of as the leading edge of climate change, which is it's manifestation not as very slow incremental changes to our environment, but rather the extreme weather. The extreme weather that's changing our lives.
I just want to frame why this is so important from an economic and a fiscal standpoint. So, just a few really interesting stats. So, the European Environmental Agency has estimated that just in Europe alone, Europe has spent about, or realized about, a half a trillion dollars to economic losses over the last four years, due to climate hazards and extreme weather, and that has been very much backloaded towards recent years. The World Economic Forum has indicated that over the decade 2001 to 2010, about $1.6 trillion globally of economic losses were sustained due to extreme weather. And in the last decade, 2011 to 2020, that number jumped from $1.6 trillion to $2.6 trillion.
And then bringing things home, NOAA, which is an esteemed organization with our government, NOAA estimates that about $120 billion per year in the U.S. is the number of economic loss that we're now sustaining on average over the last few years, whereas that number was only around $50 billion a decade ago. So, we can see the—not only the impacts of these events, but the accelerated impact of these events. So, that's what we're going to talk about today, and I think it's an episode that is going to be fascinating, alarming, but also important. I'm really excited about our guest. Dr. Daniel Swain is a climate scientist at UCLA's Institute of the Environment and Sustainability, focusing on the dynamics and impacts of the earth's changing climate system.
His recent work seeks to understand the risks of extreme weather, such as droughts, floods, wildfire, and a warming climate, hurricanes too. You can find Daniel, on his blog, Weather West, where he provides real time perspectives on California's weather and climate. So, Daniel, thank you so much for being here today, we're really excited to have you.
DR. DANIEL SWAIN: Yeah, thank you for the invitation.
TONY ROTH: Just want to remind our listeners that Wilmington Trust is nonpartisan, and we're not taking a stance on issues that may be highly charged for listeners. We're trying to understand the world in which we live the best we can and to relate those observations and insights to how we manage money for our clients.
I think the place to start is to really drill down into this distinction between general climate change and one aspect of climate change, which is this accelerated experience of severe weather. How do you think about that distinction and why was that so important to you in your focus as a scientist in your work?
DR. DANIEL SWAIN: I think it's a good question, because when we talk about climate change, we often hear about these fairly global or vague numbers and targets and statistics. We hear about 1.5 or 2, or 3 degrees Celsius of global mean warming, or we hear about sea level rise, or we hear about changes happening at the end of the 21st century. And all of these can sound a little bit fuzzy. I think one of the challenges of—communicating as a scientist communicator, my job is both to do the research and to have these kinds of conversations about climate change—is really bringing home the fact that a lot of the reasons why we care about climate change are actually not the topline numbers that we're used to hearing about in newspaper headlines.
What actually causes a lot of the harms associated with climate change isn't this relatively incremental warming itself. Instead, this incremental global warming is a heuristic for the other changes that that seemingly incremental global change brings about much more dramatically at the local and regional scale. So, the reason why it's such a big deal that the earth has warmed, at this point about 1.3, 1.4 degrees centigrade depending on how you measure it, as a result of human activities, that sounds like a small number. Except, that's a geologically enormous number on the time scale of the century. The earth just doesn't change that quickly, but it is now because of the human emission of greenhouse gases. And what that one and some odd degrees of change so far has already brought about, is a significant increase in the occurrence of certain types of extreme weather events.
So, we're talking extreme heat waves, extreme downpours, certain types of extreme storms in certain regions, and that's where a lot of the damage has come from at this point. if we've already started to see the significant increase in extreme weather events at our present level of warming, and we're on track to double that, and some of these impacts from that relatively incremental linear warming are themselves not linear, then we're in for a heap of trouble.
TONY ROTH: So, for example, I was reading my Bloomberg terminal this morning and it said, tomorrow on Friday, Death Valley's going to be 121 degrees. Well, why do I care, I mean, so there's some really rugged animals like scorpions running around that are going to just hide under a rock for the day, but then I think about, well, places like Lake Powell, and Lake Mead, are drying up, and there's not enough water. That's all connected, right?
DR. DANIEL SWAIN: The reason why we care about these extremes, even when the extremes are only a little bit greater than things we've seen in the past, so this often happens during extreme heat waves, for example, where you hear that something is a record high temperature, for the date, for the month, or maybe for the whole region. You might exceed the previous record by a degree or two. You might say, well, what's the difference, it's just an extra degree or two.
The problem is that human systems, well human bodies, first of all, have a certain range of tolerance to extreme events. Ecosystems are adapted to a certain range of temperatures or precipitation or humidity conditions. And sometimes, modest and temporary excursions outside of that preferred or adapted range are okay for the human body, or okay for ecosystems. They are relatively resilient, and they can bounce back from that. But if we start repeatedly making these excursions outside of those preferred zones, then that starts to become a much bigger problem. And in some systems, there are actually thresholds, especially in living biological systems. Coral reefs, or the western coniferous forests, there are for living things physiologic thresholds in some cases. There is a maximum combination of temperature and humidity, for example, that is survivable.
If you're a tree in the forest, there's a combination of dryness and temperatures that will mean that your tissues as a plant can no longer supply water to the leaves, you can no longer photosynthesize. That means that the tree dies.
Follow Capital Considerations on your favorite podcast channel